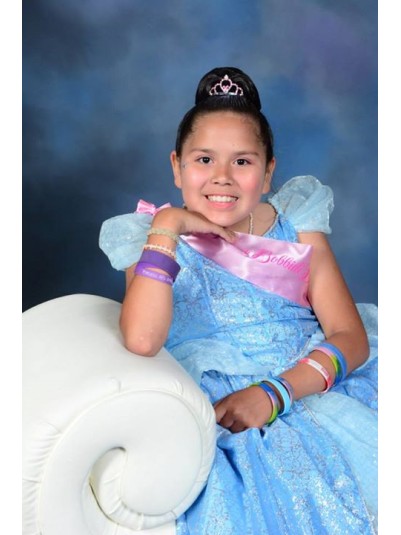 Ali was born on September 9, 2004. She is a fun, sweet, loving girl who makes her family very happy. But Ali and her family have been faced with a mammoth challenge, when just after her 8th birthday; Ali was diagnosed with Neurodegeneration with Brain Iron Accumulation (NBIA).
NBIA is a group of rare, genetic neurological disorders characterized by abnormal accumulation of iron in the part of the brain that assists in regulating movement. The reasons are still unclear, but people like Ali who have extra iron in the brain, present with a progressive movement disorder. In Ali's case PLA2G6-Associated Neurodegeneration (PLAN) of the atypical neuroaxonal dystrophy (NAD) subtype, has been identified. This means that Ali only started having symptoms in later childhood, experiencing movement and communication difficulties, and behavior changes that are characteristic of the Autism Spectrum. At this time, there is no cure for NBIA, so only the symptoms of the disorder can be managed. It is also a progressive disorder which means that the symptoms will become worse over time.
The progression is different for everyone, but for Ali the progression has been quick. Within a year Ali went from being ambulatory with very little support, to being a wheelchair user almost full-time. As Ali's muscles weaken over time, the family has had to find a way to make her environments more accessible. This has been a major challenge for the family of 7, living in a small 3-bedroom mobile rental home. Despite the increasing costs of medication, therapy, adaptive equipment and general medical care that inevitably go with the management of a progressively disabling condition, Ali and her family have remained hopeful and optimistic about the future.
Ali's mother describes her Ali has having "a warm gift of making many friends with her acceptance and being open to everyone that she meets". She loves Disney princesses, board games, reading, going to school and playing games on her tablet. Ali has also started her own seashell collection after a family vacation to the beach. Ali has been regressing with her communications with her family and friends but has been overcoming some of her fears and trying new things that would normally scare her.